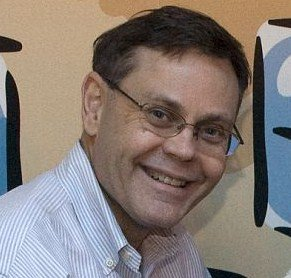 For 20 years, Dr. Davenport's career has been dedicated to helping families, children, teens, and adults develop skills to be successful in the classroom, at work, on the playground, and in life. 
In 1993, Monte completed a master's degree in clinical & counseling psychology at Southern Methodist University.  In 1997, he completed a doctorate degree in psychology with a focus on child/teen development.  During this time, he also completed the Learning Therapist certification program at Southern Methodist.  Throughout his training and career, Dr. Davenport has been committed to collaborating with educators, physicians, professional coaches, and mental health professionals to meet the developmental needs of children, teens, and families.
Monte was a counselor at the June Shelton School, and he led the diagnostic team at the Luke Waites Child Development Center at Texas Scottish Rite Hospital for Children, where he and his colleagues evaluated nearly 1600 children each year.  During these years, Dr. Davenport coached and counseled hundreds of families, children, and teens struggling with attention, anxiety, mood, language, and learning disorders.
In August 2010, Monte and his wife, Kay Lynn, opened Dallas-Fort Worth's first center dedicated to using research based techniques to address the needs of children, teens, adults, and families struggling with executive functions and related disorders. As Life Solutions of Dallas-Fort Worth has continued to expand to serve clients from throughout Texas, its purposes and associates have also grown to include counselors, professional coaches, a clinical social worker, and a psychoeducational assessment specialist.   Our strategic alignments include numerous physicians, assessment specialists, and private and public school educators.
Dr. Davenport's blogs have had over 65,000 visitors from all parts of the world including the United States, Canada, United Kingdom, Australia, Philippines, India, New Zealand, South Africa, Singapore, Israel, and United Arab Emirates.
Dr. Davenport's specialities include:
Dr. Davenport Understands and Can Meet Your Unique Needs When it Comes to ADHD and Related Executive Functioning Challenges
When it comes to ADHD and related executive functioning challenges, Dr. Davenport has sat on "all sides of the table."
His executive functioning problems were recognized as early as second grade (working memory hampered spelling, carrying, and borrowing).  As a result, he was misdiagnosed with dyslexia as a child.
Dr. Davenport was diagnosed with ADHD at the age of 12.
He benefitted from additional educational help for learning problems associated with ADHD as a teenager and college student.
He benefitted from multifaceted treatment of ADHD.
Monte has taught and counseled hundreds of individuals with ADHD and executive functioning problems.
He assessed hundreds of children, teens, and adults with ADHD and executive functioning difficulties.
He has collaborated with educators in public and private schools in order to help children, teens, and college students struggling with ADHD and related executive functions.
Dr. Davenport has collaborated with physicians to treat children, teens, and adults with ADHD and executive functioning challenges.
He has completed research focused on helping children and teens with executive functioning problems.
Monte is the parent of a child diagnosed with ADHD, combined type.  He sees himself as a "fellow struggler" when it comes to parenting ADHD children.
Dr. Davenport truly understands your family's needs from multiple perspectives and can help you develop synergistic life solutions. 
Call 817.421.8780 to see how Dr. Davenport can help you.
For additional information:
The Vision of Life Solutions of Dallas-Fort Worth
Dr. Davenport's Linked-In Page
Dr. Davenport's Electronic Business Card (Plaxo)
* In other words, for every 3 individuals Dr. Davenport has diagnosed with ADHD, he has diagnosed another 4 individuals with another (or no) disorder.
(c) 2009-2012, Monte W. Davenport, Ph.D.